Boone Pickens was born in Holdenville, Oklahoma in 1928, the son of Grace Marcaline and Thomas Boone Sibley Pickens. The family moved to Amarillo, Texas when Boone was a teenager. Boone attended Texas A&M on a basketball scholarship, but was cut from the team and lost the scholarship and transferred to Oklahoma State University. He was a member of the Sigma Alpha Epsilon fraternity. He graduated from Oklahoma State with a degree in geology in 1951.
After graduation, Pickens started work for Phillips Petroleum, where he stayed until 1954. In 1956, following a stint as a wildcatter, he founded the company that would later become Mesa Petroleum. By 1981, Mesa had grown into one of the largest independent oil companies in the world.
In spite of his financial successes, Mr. Pickens never forgot where he came from. He went on to donate $650 million to his alma mater, Oklahoma State University (OSU). He wanted transformational things to happen at OSU, for the future of the students and their school. Pickens' generosity transformed the school and the relocation of his childhood home reflects his deep connection to the OSU community.
On September 11, 2020, the first anniversary of Boone Picken's death, his childhood home was dedicated at it's new site on the grounds of Karsten Creek. The house, built by his grandfather in 1923 and originally located at 217 N. Kelker Street in Holdenville, Oklahoma, was the Picken's home from the time of Boone's birth until the family moved to Amarillo, Texas when he was a teenager.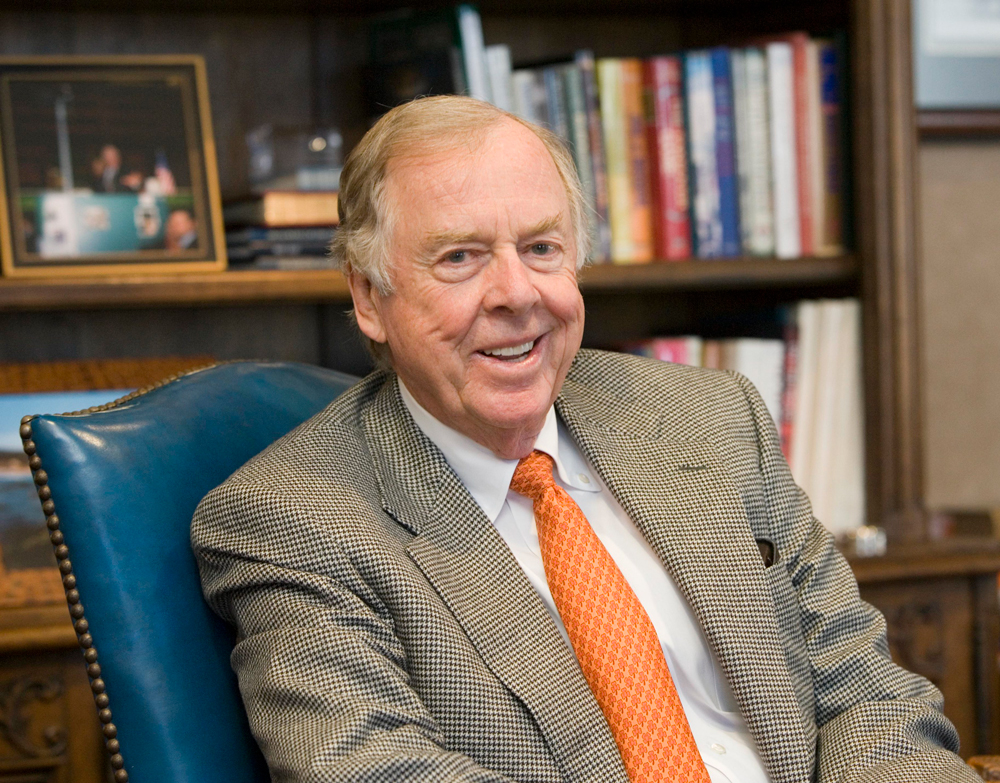 Former Athletic Director Mike Holder couldn't be happier that Picken's home now sits at Karsten Creek. "Karsten Creek is blessed to be the final resting place for Boone Pickens," he said. "His childhood home welcomes every visitor and represents our shared commitment to excellence.  His expectation was for Karsten to aspire to greatness with the goal of being the best in the world.  This expectation puts a lot of pressure on the golf coaches and Karsten Creek but pressure can be a great thing, after all, it creates diamonds.  Never a day goes by without us saying thank you to Boone.  His generosity and leadership made all things possible.  Let's saddle up and find out just how good we can be."
Mr. Pickens is buried next to his childhood home, just outside the window of the bedroom where he grew up.